Premier Lawn Care Stands Apart in McDonough, GA
McDonough lawns are as beautiful as they are complex as so many different grass types exist. You can trust the lawn care pros at Papa Turf to know the specific amounts of water, fertilizer, sun, and weed control to achieve optimum growth and root strength for your property. We've got over 30 years in the lawn care business for a reason!
Comprehensive Lawn Fertilization in McDonough
Your lawn fertilization is the foundation for a healthy vibrant lawn. Papa Turf's seven-step lawn care and fertilization program is guaranteed to yield results through properly timed fertilization treatment intervals for the best nourishment. As a result, you can expect:
A radically improved appearance

of your grass. 

A thicker lusher grass is less prone to weeds

making your weed control even easier!

Stronger well-fed root systems

for a thicker turf.
Papa Turf provides superior lawn care for any variety of McDonough grasses.
Effective Weed Control in McDonough
There is nothing worse than looking at unsightly weeds on your beautiful green lawn. Tough weeds require tough weed control that is also gentle on your grass. At Papa Turf, we use the most trusted products available to provide:
Pre-emergent herbicide

to keep those weeds from germinating.

Broadleaf weed control.

Full-season

herbicide applications to treat common McDonough weeds like crabgrass, yellow nutsedge, clover, and dandelion. 
Significant weed elimination

so your fertilizer can feed your LAWN…not your weeds.
Lawn Aeration in McDonough That Brings New Life to Your Lawn
Are you experiencing compacted soil from general wear and tear and daily use? Do you see thin areas of turf?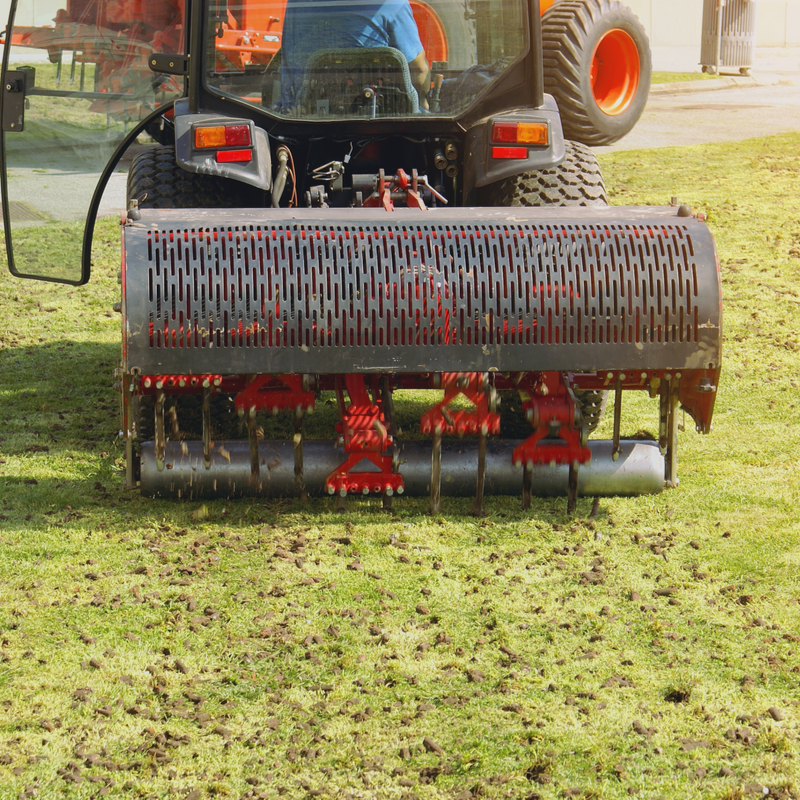 If so, your McDonough grass will benefit from annual lawn aeration. Over time, your lawn gets compressed and cannot get the vital nutrients that it needs. Bring it back to life with Papa Turf's lawn aeration services. With our specially-calibrated machines, we will poke hundreds of small holes in your lawn to allow:
Nutrients, air, water, and sunlight to better flow

through your grass.

Fertilizer effectiveness to increase.
The break-up of thatch build-up

which can suffocate your grass over time.

A balanced full appearance

to your lawn.  

A greener healthier yard

to enjoy!
Just give us a call to add lawn aeration to your lawn care plan – it's that easy!
Innovative Tree & Shrub Care in McDonough
Your trees and shrubs add incalculable value to your property. They enhance your landscape, provide shade on a hot day, and enhance the air you breathe. They deserve special treatment. At Papa Turf, we have the expertise required to keep these large plants healthy by providing an innovative seven-step tree and shrub care program that includes:
A slow-release fertilizer application

providing optimum nutrition and strong roots. 

Insecticide applications to

prevent and eliminate pest infestations

such as lace bugs.

Fungicide to prevent fungi

growth. 

Year-round fertilizer applications

for added protection for the winter months. 

Horticultural oil

to project your trees' bark from the cold seasons. 
Consider adding deep root feeding as part of your tree and shrub care to deliver a nutritional boost to these valuable landscape beauties. Call the pros at Papa Turf today!
Exterior Pest Control in McDonough
Our pest control experts know McDonough insects can be ruthless. Papa Turf comes to the rescue by frequently treating common area fire ant infestations. We keep your yard safe! However, did you know there are other pests that can cause serious damage to your lawn and its root systems?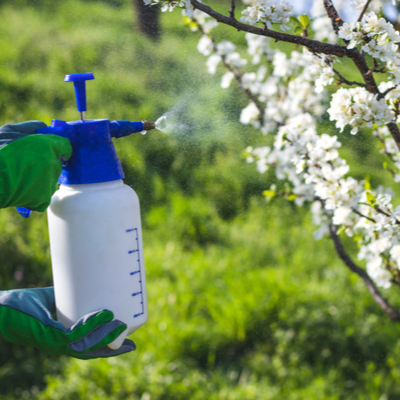 Our exterior pest control program treats these pests and their invasions routinely and effectively by:
Strategically spraying your lawn

for full coverage.

Using effective top-rated insecticide products

that work and keep working. 

Transforming your grass

into a safe haven for optimal growth and enjoyment!
Don't wait, contact our exterior pest control experts at Papa Turf and get protected!
As a locally-owned and operated company, Papa Turf is committed to your satisfaction. We want to beautify the community one yard at a time. We have over 30 years of experience behind us and a passion for providing you with the best possible service in lawn care for any job – big or small! Call Us Today and experience the Papa Turf difference!